Welcome to our second installment of the topic 'Age and Wisdom'. Back in May we clumsily and curiously discussed Age and Wisdom and we are back with more thoughts on the topic as well as with a bit more experience!
Of all the topics for NST this one seems incredibly close to home as both Scott and Macie work directly with kids and youth every day and consider it a part of our 'calling' to advocate for children and youth!
Scott, who is currently a youth pastor at University Presbyterian Church, actually preached on the one and only story of Jesus between him being a baby and being a 30 year old man. This week we get to hear Scott share his insights on this text highlighting Jesus' humanity, and drawing to our attention the prophetic voice of youth.

After three days they found him in the temple, sitting among the teachers, listening to them and asking them questions. And all who heard him were amazed at his understanding and his answers. When his parents saw him they were astonished; and his mother said to him, "Child, why have you treated us like this? Look, your father and I have been searching for you in great anxiety." 4He said to them, "Why were you searching for me? Did you not know that I must be in my Father's house?" But they did not understand what he said to them. Then he went down with them and came to Nazareth, and was obedient to them. His mother treasured all these things in her heart.
And Jesus increased in wisdom and in years,[n] and in divine and human favor.

Luke 2: 46-52
Macie then shares about what she has been learning about the 'image of the child' the past few months since starting working in a preschool inspired by the Reggio Emilia philosophy.

The Hundred Languages
No way. The hundred is there.
The child
is made of one hundred.
The child has
a hundred languages
a hundred hands
a hundred thoughts
a hundred ways of thinking
of playing, of speaking.
A hundred always a hundred
ways of listening
of marveling, of loving
a hundred joys
for singing and understanding
a hundred worlds
to discover
a hundred worlds
to invent
a hundred worlds
to dream.
The child has
a hundred languages
(and a hundred hundred hundred more)
but they steal ninety-nine.
The school and the culture
separate the head from the body.
They tell the child:
to think without hands
to do without head
to listen and not to speak
to understand without joy
to love and to marvel
only at Easter and at Christmas.
They tell the child:
to discover the world already there
and of the hundred
they steal ninety-nine.
They tell the child:
that work and play
reality and fantasy
science and imagination
sky and earth
reason and dream
are things
that do not belong together.
And thus they tell the child
that the hundred is not there.
The child says:
No way. The hundred is there.

Loris Malaguzzi
This episode concludes with us each sharing a reading. Macie reads "Wisdom of Youth' by Alan Watts and Scott shares a section of a chapter from Mary Poppins.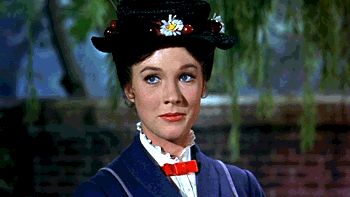 We hope that our different interpretations of 'Age and Wisdom' this week were interesting and enlightening. Children and youth are no small thing and are often unheard prophets in our midst. Thank you so much for listening, may you be a bit more curious and child like this week!