This week we are talking ENNEAGRAM, and specifically deep diving the ennea-type 3!
Before we dive straight into the 3's we take a bit to share what the heck even is the enneagram (for those who are thinking ennea-what).
The heart of the Enneagram is a the universal insight that human beings are spiritual presences incarnated in the material world and yet mysteriously embodying the same life and spirit as the creator. –Russ Hudson
Scott explains what the enneagram is NOT: it is NOT a personality test, it is NOT a religion, it's NOT a party trick, it is NOT science, and it is NOT astronomy;
The enneagram is symbol and a way of being. It is a sacred map to understanding yourself and loving yourself…it's your path to peace!
Macie shares some reflections on suffering. As the enneagram points out the fixation for the 4 is on suffering and longing. Macie puts to words how difficult it is for us each to give up and let go of our ego-fixations.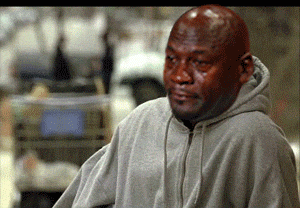 Scott then shares his 'hot take' that we need to be done with enneagram tests! While it does seem fun at first to explore the enneagram in this way, it is often so reductive that it minimizes and fails to honor the beauty and complexity of the enneagram!
If you are curious about exploring the enneagram we would suggest reading about ALL the types first, and reading about the history of the modern enneagram. Check out our blog post on 'Enneagram Resources" to find a resource that may be best for you!
We finally get around to talking about the 3's!! Who are they?! 3's are called the achiever or the performer, they are goal-driven, charismatic, energetic people who teach us all how to be the best we can be.
Phil Lewis (a 3) sits down with us and explains what it has been like discovering his type and learning about his core motivations
As we talked about 3's the question kept coming up, 'When is enough going to be enough?" For enneagram 3's its helpful to remind yourself that right now, you are enough!